Sea Islands Heritage: Resonances of Africa in Diasporic Communities
By Mary A. Twining Foreword by Althea Natalga Sumpter
DOWNLOAD HERE
As coastal lands become less available in the rush for condo/beach properties, the traditional life of the Sea Islands has become threatened by the pressure to accommodate the tourists, vacationers, and retirees. The author and the contributors hope to purvey some sense of the contributions of the Gullah Geechee people, a marginalized group who maintain their cultural knowledge in difficult circumstances. This volume is an attempt to shine a light on some of the history and the culture of the area and its vibrant people, stories, social heritage and more.
Making Gullah: A History of Sapelo Islanders, Race, and the American Imagination
During the 1920s and 1930s, anthropologists and folklorists became obsessed with uncovering connections between African Americans and their African roots. A number of researchers converged on one site in particular, Sapelo Island, Georgia, to seek support for their theories about "African survivals," bringing with them a curious mix of both influences. The legacy of that body of research is the area's contemporary identification as a Gullah community. This wide-ranging history upends a long tradition of scrutinizing the Low Country blacks of Sapelo Island by refocusing the observational lens on those who studied them. Cooper uses a wide variety of sources to unmask the connections between the rise of the social sciences, the voodoo craze during the interwar years, the black studies movement, and black land loss and land struggles in coastal black communities in the Low Country.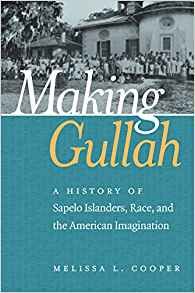 Speaking for the Enslaved: Heritage Interpretation at Antebellum Plantation Sites
Focusing on the agency of enslaved Africans and their descendants in the South, this work argues for the systematic unveiling and recovery of subjugated knowledge, histories, and cultural practices of those traditionally silenced and overlooked by national heritage projects and national public memories. Jackson uses both ethnographic and ethnohistorical data to show the various ways African Americans actively created and maintained their own heritage and cultural formations. Viewed through the lens of four distinctive plantation sites―including the one on which that the ancestors of First Lady Michelle Obama lived―everyday acts of living, learning, and surviving profoundly challenge the way American heritage has been constructed and represented.
Riley: Bad Things For The Right Reasons
After a long and bloody war Government inc. has now completed its hostile takeover of mankind. With the war over many are left with skills that have little use in polite society; but where there is a will there is a way.
Mercenary work is hard to come by in this brave new universe. In order to stay in business Riley takes the 'wet work' contracts that Government inc. needs done. It's not like the people they send lackeys after are good people anyway... Right?

I was so intrigued by my student's script in an advanced scriptwriting class that I asked him to go further on the background of the protagonist. Years later, he sent me this story. His dystopian tale does include blood, guts and gore. I asked him for a second book.

The Gullah Geechee Cultural Heritage Corridor Commission was designated by an act of Congress on October 12, 2006 (Public Law 109-338) through the National Heritage Areas Act of 2006. The Gullah Geechee people and their unique culture are a nationally important story of a complex culture that continues to emerge and is reflected in the lives and experiences of families and organizations within the Gullah Geechee community. The Gullah Geechee Cultural Heritage Corridor extends from Pender County, NC, to St. Johns County, FL, and extends 30 miles inland.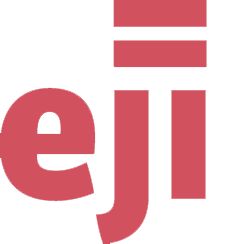 This site features painful stories of America's history or racial injustice. In order to heal the deep wounds of our present, we must face the truth of our past. After slavery was formally abolished, lynching emerged as a vicious tool of racial control to reestablish white supremacy and suppress black civil rights, The effects or racial terror lynchings are still felt today.